Designed Simply To Do More
LoopLink® PRO is different from any ground loop design software you have used in the past. It's intuitive, easy to navigate and designed to help you do more in less time.
Projects Within Projects
Zone Groups are how LoopLink® PRO simply handles complex projects. Each zone group is like a project within a project which means you can design any number of loopfields serving any number of conditioned spaces inside of a single project.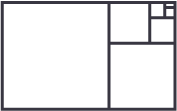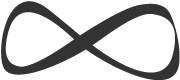 Inifinitely Scalable
A Zone Group can be a building comprised of hundreds of zones, a campus of hundreds of buildings or something in between. Each project can contain any number of zone groups and each zone group can contain any number of zones or hot water elements.
Drag and Drop Elements
Zones, loopfields, hot water and hybrid project elements can all be moved from one zone group to the next or organized in their own zone group with a simple drag and drop interface.


Toggle and Test
Every element in a zone group can be toggled on and off from anywhere in a project. This gives you the flexibility to add optional elements (and exercise change orders) without redoing your entire design.
Don't Recreate, Duplicate
With a single click you can duplicate any element in a zone group, a zone group itself, or an entire project. This feature makes building out projects with similar elements or project variations extraordinarily fast and easy to do.


EWTs Everywhere
You can access and edit entering water temperatures (EWTs) from everywhere in a project and the effect will seamlessly ripple through your design. Simply click the thermometers next to your zone group name and make you changes from the project elements panel.
Help Where You Need It
Every section of LoopLink® PRO that asks you for input, offers an easy to access help button that will take you to the correct area of our help files. Help files can be also be read any time from outside of LoopLink® PRO.

A Zone By Any Other Name
A zone in LoopLink® PRO can be a subsection of conditioned space or an entire building defined as a block load. How you break up the space is up to you. A zone is a portable piece of your system design that can be activated, moved, duplicated and deleted as you need.
Add Equipment (or don't)
In LoopLink® PRO, you can create a detailed equipment schedule for each zone or simply plug in capacities and efficiencies. Mix and match zones with equipment and zones with assigned values in the same project and the same Zone Group.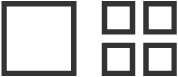 Import Zones
LoopLink® PRO makes it easy to directly import zones from your past projects from software like GSHPCalc™ or GLD™. PRO will read in your .zon files and build out the zones (and hot water systems) into your zone group.
Import Loads
LoopLink® PRO supports design day, monthly or 8760 hourly load input methods. For monthly and 8760 loads there is support for importing common files like *.GT, *.CSV and *.TXT.
Export from your favorite load calculation software and LoopLink® PRO will perform all of the necessary math to apply the load to the zone.

Equipment Selection Made Easy
LoopLink® PRO offers a complete catalog of the most up-to-date manufacturer equipment data available. We work with manufacturers to ensure that we are among the first to know when new equipment is entering the market. As soon as they release their numbers, we add or update our equipment profiles which is instantly updated for all users in our system.
Our current library includes the commercial catalog for:
Find It Fast
LoopLink® PRO uses an intuitive filtering method to help you take our extensive library of heat pumps and whittle it down to a handful of heat pumps from which to choose.


Dynamic Equipment Corrections
No tables. No interpolation. Just set your operating conditions and LoopLink® PRO will automatically correct your equipment's performance specifcations.
Mix & Match
Every zone and hot water element supports multiple heat pumps. You can choose to meet your space requirements with three 5-ton and a single 1-ton unit or blend forced air and water-water... with PRO it is easy to make the equipment choices that make sense for your design.